Gram Bar Design Contest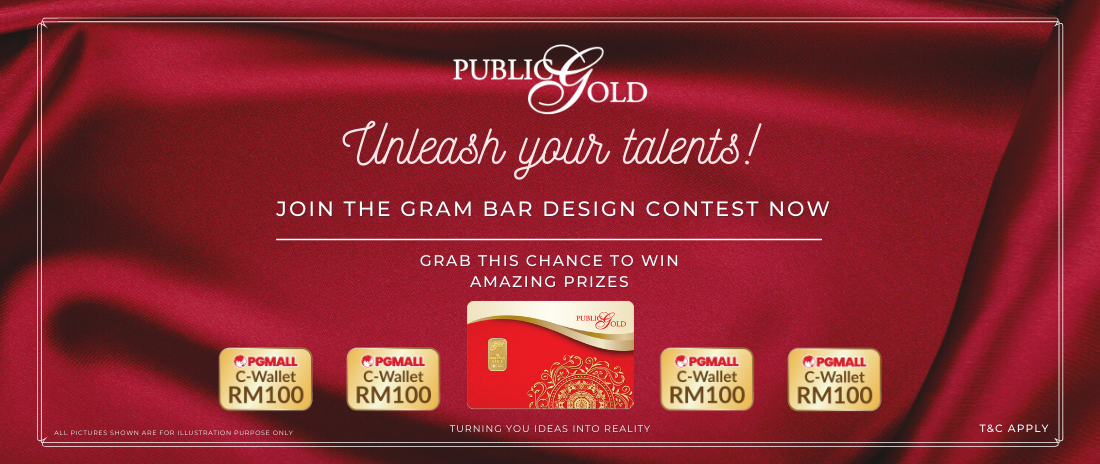 Terms and Conditions
Each person is able to submit a MAXIMUM of 3 artwork only. Public Gold will only select the first 3 submissions for qualified into voting sessions under the same person.
Voting session will be held after the submission period ends via another Google Form.
Top 5 highest vote designs will be qualified into the final round for Public Gold Management to evaluate and decide the final winner of the design contest.
The final champion winner & top 4 consolation prizes will be announced on our Public Gold official Facebook page.
All Top 5 design artwork need to submit their working file to Public Gold.
All submission designs will automatically belong to Public Gold.
Champion of the contest will have the chance to win away Public Gold 1g/0.5g Gold Bar.
Top 4 Consolation prize will be awarded C-Wallet RM 100.
Public Gold has the right to disqualify any participant's design who is against the SOP or does not relate to the contest.
Public Gold has the right to amend any of the SOP/T&C anytime without any advance notice.
Public Gold has the right to make the final decision.