Dinar Casing Set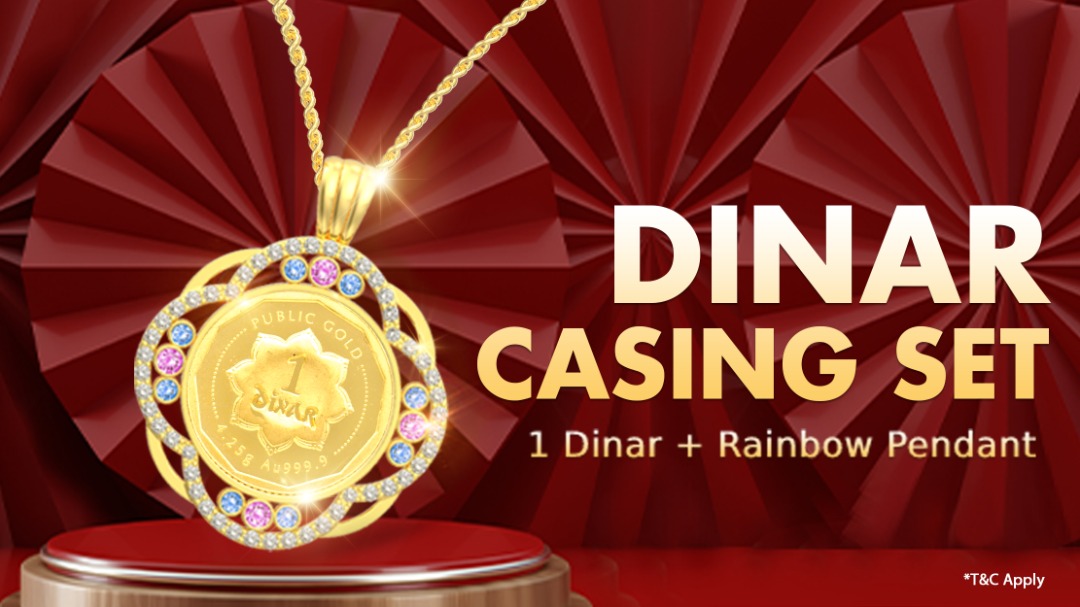 RM1,913.00
Gold Premium :
RM10.00 (WEST)
RM15.00 (EAST)

Item Name : Dinar Casing Set

Item Code : PACKAGE120522v1

Item Description

Package Include:
- 1pc Rainbow Pendant [Dinar Casing Pendant (1 Dinar) 24K Gold Plated]
- 1pc 1 Local Dinar (4.25g)

1 Dinar 4.25g + Rainbow Pendant Only This Aurora's Dinar Casing Pendant 2 is commemorated with a bezel of 64 round brilliant cut white Zirconia and is enshrined with 8 Artic Blue Zirconia and 4 Fancy Purple Zirconia which fully plated with 24K yellow gold.

*Disclaimer:
The coin casing pendant is uniquely crafted to complement any ensemble. The pendant dimensions are 29mm (Length) x 36mm (Height). *(The pendant can slot in item/coin with sizes up to 1.8mm (Length) x 1.3mm (Thickness) x 1.8mm (Height)).
09/28/2023 06:58:58